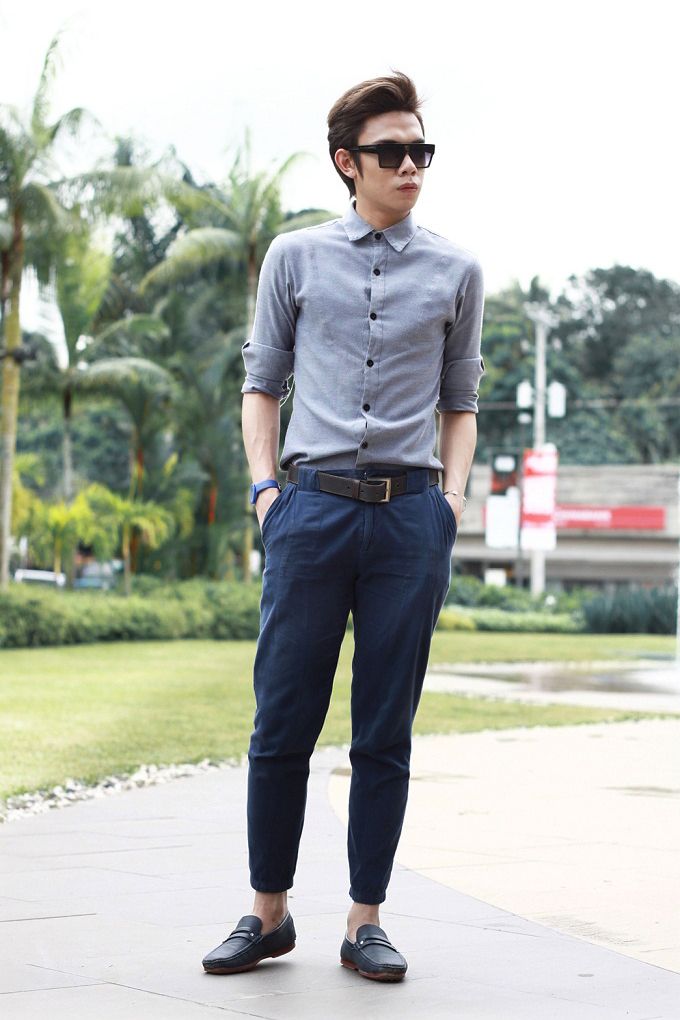 Keeping it simple and classy! That was my whole theme for today. Actually, this was my outfit for our groups case defense. As a Business Management student, we are required to dress up formally for our defense. That means more outfit shots! :) This is my whole idea of the formal look with a fashionista twist. An all blue ensamble with different shades. From the button down to the shoes, I felt comfort. I wasnt able to feel any discomfort at all! If you happen to know me personally, by discomfort I mean sweat!
I just love the color blue, expect more "all-blue" outfits from me. It has been years since I bought the pants from SM! Around of applause to SM Department store for having such good quality! :)
Anyway, tell me what you think of the whole ensemble guys!